Twitter to release music app as early as this weekend
After Twitter's acquisition of music discovery service We Are Hunted became public, rumors began to circulate about a Twitter music app launching at the Coachella music festival this weekend.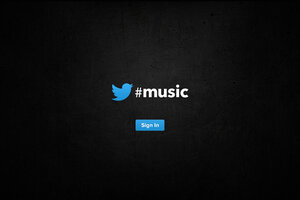 Twitter Music
Imagine listening to music based on who you follow on Twitter, from your friends to Matt & Kim to Stephen Colbert, all in one sitting.
There may just be an app for that, brought to you by Twitter. And reports suggest that the service could go live as early as this weekend.
Reports from AllThingsD say that Twitter will launch the music app this weekend at the Coachella Valley Music and Arts Festival in Indio, Calif. This development surfaced less than a day after We Are Hunted, a music discovery service, announced that it was acquired by Twitter.
The We Are Hunted team did not offer other details, except that it will shut down its website and that the staff will join Twitter. However, there is a Twitter music website up. Users discovered the music website Friday, although the website is not granting access to log-in requests as of 1 p.m. on Friday.
Twitter officials are not commenting on the matter, but they are pointing to the announcement made by We Are Hunted.
We Are Hunted, a 5-year-old company based in San Fancisco, used proprietary search technology to search the Internet for the latest music worldwide. It measured the popularity based on music charts, blogs, and social media accounts, and its recommendations spanned multiple genres.
---