Valve hints that it will unveil a 'Steam Box' console on Monday
Valve has launched a countdown timer to Monday, when it could take the wraps off a so-called 'Steam Box' video game console.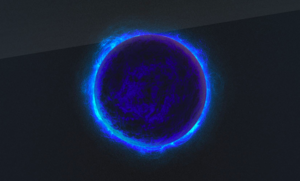 Valve
For months, rumors have swirled around a Valve device dubbed the "Steam Box" – a Linux-powered gaming console that would run a range of PC titles.
Valve chief Gabe Newell announced last week that Valve would soon disclose "the hardware opportunities we see for bringing Linux into the living room." 
And today there is a mysterious Valve landing page with a countdown timer, indicating that Valve intends to unveil a new product early on Monday afternoon.
The page is short on specifics. There's the image above, and a block of text which states that the "Valve universe is expanding in 2014."Â 
"Last year, we shipped a software feature called Big Picture, a user-interface tailored for televisions and gamepads," the page reads. "This year we've been working on even more ways to connect the dots for customers who want Steam in the living-room. Soon, we'll be adding you to our design process, so that you can help us shape the future of Steam." 
It's unclear how Valve would price a console. Compared to mainstream video game platforms such as the Xbox 360 and PlayStation 4, gaming PCs are expensive. They have to be to include all that powerful hardware. But assuming Valve could get the price point to a reasonable level, there is reason to believe that the company would have a lot of takers for a Linux gaming machine. 
"PC gaming has better-looking graphics that you can't get on consoles, lots of ways to customize the look and feel of games to your liking, and more options for original content, like free games you can play in your web browser," T.C. Sottek wrote recently at The Verge. "PC gaming has also embraced the cloud in recent years, allowing users to completely ditch physical media – PC gamers can choose to never worry about losing or breaking a disc again." 
---