Hackers access Adobe's source code, plus 2.9 million customer accounts
Software giant Adobe announced a major security breach Thursday, in which hackers accessed its software source code plus millions of customers' credit card and login information. Who's behind the attack and how does it affect Adobe customers?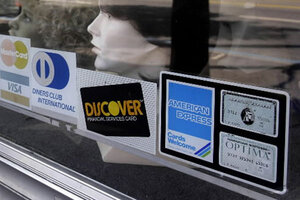 Nick Ut/AP/File
Adobe is a software company you likely use on a daily basis without even realizing it, running applications like the ubiquitous Flash plugin and Adobe Acrobat (which reads PDFs), to ColdFusion (a web application development tool) and Photoshop. Now this software company is in the spotlight as the latest victim of a major security breach.
Adobe announced Thursday that a hacking group had gained access to 2.9 million Adobe customer accounts, including login and credit card information, as well as the source code to several flagship Adobe products. The company announced in a blog post customers whose accounts were compromised will be prompted to change their password, and it has reached out to credit card companies to alert them of the potential breach.
Adobe was alerted to the attack by cybersecurity journalist Brian Krebs, working with researcher Alex Holden, CISO of Holden Security LLC, who discovered 40 GB of stolen data that included the source codes for several Adobe products, such as Acrobat and ColdFusion, according to a blog post on Krebs' website. Krebs and Holden alerted Adobe of the hack, and the company confirmed the hackers likely gained access to the source code repository after breaking into Adobe's credit card transaction network.
---