Geothermal heating in action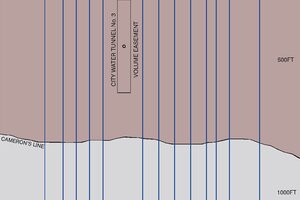 At the General Theological Seminary in New York City, thoughts, if not eyes, are meant to be cast heavenward. But the oldest Episcopal seminary in the United States also is looking deep underground for a way to heat and cool its buildings.
Earlier this year seven wells were completed that drilled into schist rock formation hundreds of feet below Manhattan island to tap an underground river that flows at a constant 65-degree temperature year round. By circulating that water to the surface, several of the seminary's handsome 19th-century buildings are being cooled in summer and heated in winter. When the project is completed, 20 such wells will heat and cool the entire campus.
While large, intensely hot geothermal sites can be used to generate electricity (see main story), even the relatively small differences in water temperature below ground can be used as heating and cooling sources. Such geothermal heat pump projects are springing up nationwide as alternatives to burning oil and gas, from private residences to public buildings such as a fire station in Iowa City, Iowa, and a veteran's home in Burlington, Vt.
---