China loses YouTube, could get iPhone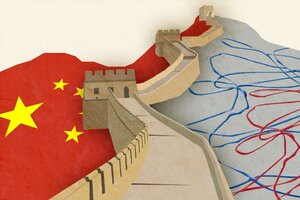 Jake Turcotte/CSMonitor.com
The next Yao Ming won't be crowned the "Best Dunker on YouTube."
Without explanation, China on Tuesday locked down access to the popular video-sharing site, according to Scott Rubin, a spokesman for YouTube's parent-company, Google.
"We don't know the reason for the block. Our government relations people are trying to resolve it," he said.
The Times of London reported that a graphic video depicting Chinese police beating handcuffed Tibetan prisoners may have prompted the block.
The Center for Democracy and Technology, a Washington-based advocacy group, criticized the move in an BBC article:
"China's apparent blocking of YouTube is at odds with the rule of law and the right to freedom of expression," said CDT president Leslie Harris.
"Anytime a country limits or takes down content online , it must be forthright and specific about its actions and do so only in narrowly defined circumstances consistent with international human rights and the rule of law," Harris said.
---