Microsoft dishes out the pink slips. What does it mean for the rest of us?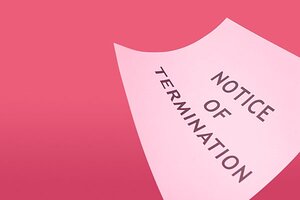 Newscom photo
Yesterday evening, the tech world was rocked by reports that Microsoft had laid off thousands of employees, in an effort to reach an overall staff reduction of 5,000 by the summer of 2010. As the Tech Herald and others have noted, Microsoft will likely create more positions, and could re-hire a sizable percentage of the laid-off workers. Still, the worst may be yet to come.
In a widely-circulated company email, CEO Steve Ballmer wrote:
As we move forward we will continue to closely monitor the impact of the economic downturn on the company and, if necessary, take further actions on our cost structure including additional job eliminations.
April is the cruelest month
In January, Ballmer had announced the 5,000 figure, but there was some uncertainty about whether Microsoft would actually go through with the layoffs. Tuesday's news made one thing abundantly clear: things are very, very bad at the software giant's Washington headquarters. According to the Wall Street Journal, Microsoft's April numbers were the worst on record:
[Microsoft] posted its first decline in quarterly revenue in its 23-year history as a public company, with four of its five business units recording a drop in sales. The flagship Windows business has been hit as businesses and consumers have dramatically scaled back on purchases of the personal computers which drive new sales of Windows.
---