McMaster declares victory; backs down in Craigslist case (Updated)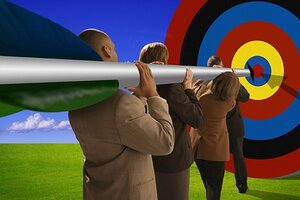 Newscom
Update:  According to CNET, South Carolina Attorney General Henry McMaster has apparently backed down on his threats against Craigslist: 
Just a few hours after Craigslist announces that it has filed a lawsuit against McMaster for making his threats and alleging managers of the site were in some responsible for ads for prostitution that have appeared on the site and attracted controversy, McMaster claimed victory... He suggested that it was he and his threats that prompted Craigslist to implement several changes, including setting up a system to review ads before they appear on the site's new "adult" section and do away with the "erotic" section.
--------------
Yesterday, after South Carolina Attorney General Henry McMaster asked that Craigslist remove its adult and erotic services sections, CEO Jim Buckmaster lashed out at McMaster on his blog:
Many prominent companies, including AT&T, Microsoft, and Village Voice Media, not to mention major newspapers and other upstanding South Carolina businesses feature more "adult services" ads than does craigslist, some of a very graphic nature... Have you fully considered the implications of your accusations against craigslist? What's a crime for craigslist is clearly a crime for any company. Are you really prepared to condemn the executives of each of the mainstream companies linked above, and all the others that feature such ads, as criminals?
---