Palm Pre: paucity projected, pricing pondered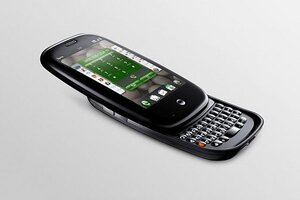 Palm
Rebates and shortages and service plans. Oh my!
As the release of the Palm Pre, the physical keyboard-toting, cloud operating system-running, multitasking, iPhone-slaying second-coming of Palm approaches zero-hour, many tech fans find themselves facing tough decisions. Aside from staring at the countdown clock on Sprint's website, here's what they've got to consider:
• Switch itch? Sign a new contract with Sprint (and possibly pay your old provider an early-termination fee) or wait till your old one expires? Last summer, 30 percent of iPhone buyers bailed on their old carriers to switch to AT&T. This time around, Sprint and AT&T are expected to engage in a price war. Sprint claims that their $99/month "Simply Everything" plan is the best deal in the business, but rumors surfaced last week that an AT&T iPhone service-plan price drop is on the horizon.
---