FTC to patrol bloggers who receive gifts from companies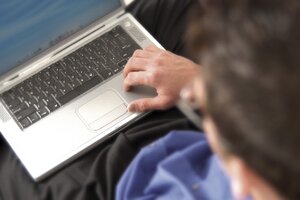 NEWSCOM
Look out: The blog posts you're reading, may have a hidden agenda. The blogger writing it may have been paid or given freebies for reviewing or mentioning a company's product in a post. But not every blogger mentions these lucrative behind-the-scene deals.
That's why the Federal Trade Commission (FTC) wants to start monitoring the blogosphere for bloggers who fail to disclose any free gifts they write about or any conflicts of interest, the Associated Press reports.
For the first time, the FTC plans to begin monitoring bloggers who receive compensation or gifts from companies as early as late summer – when the agency is scheduled to release guidelines that would allow them to target bloggers following such practices.
The practice of returning gifts is commonplace among journalism organizations, who often must return products after writing about them. But as community journalism gains traction, more bloggers may be accepting free gifts or payments without any mention of the advertising relationship to their audience.
"Rules are set by the individuals who create the blog," Lee Rainie, direct of the Pew Internet and American Life Project, told the AP. "Some people will accept payments and free gifts, and some people won't. There's no established norm yet."
---