Novelist Hoffman apologizes for blasting a book reviewer on Twitter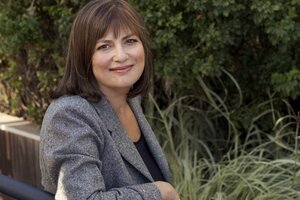 Author photo courtesy of Deborah Feingold
"The author doesn't deliver."
That short clause, printed yesterday in the book review section of The Boston Sunday Globe, has today sparked a swirling debate over the relationship between writers and critics in the digital age. The author in question is Alice Hoffman, whose latest novel, "The Story Sisters," was recently released to mild reviews.
Writing in The Washington Post, Wendy Smith called the book "excessive and over-determined but ultimately so moving that it overwhelms these faults." In the Times, Chelsea Cain said that the novel's "last act grows a bit histrionic and narrative strands are over-tangled, then too neatly tied up, but Hoffman's writing is so lovely and her female characters so appealing that it almost doesn't matter."
---