In effort to appease lawmakers, Verizon cuts back on exclusivity deals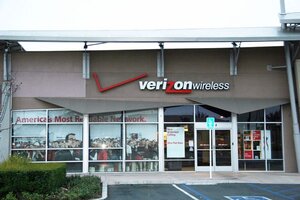 Newscom
Verizon said today it would allow smaller cellular carriers, which are often edged out of the market, the chance to get top-of-the-line phone models faster. The company currently keeps new mobiles locked up for as long as a year – a restriction that has reportedly irked rural carriers.
At the same time, the US Justice Department, spurred on by congress, is in the midst of a review of so-called exclusivity deals like the lucrative and longstanding arrangement between Apple and AT&T – and the one between Verizon and LG Electronics.
"Effective immediately for small wireless carriers (those with 500,000 customers or less), any new exclusivity arrangement we enter with handset makers will last no longer than six months – for all manufacturers and all devices," Verizon said in a letter signed by CEO Lowell McAdam, according to Reuters.
McAdam said the new arrangement would extend to 24 small wireless carriers. In the future, carriers with fewer than 500,000 customers will be able to sell previously restricted handsets six months after they enter the market. Crucially, the deal does not apply to the BlackBerry Storm, the latest touch-screen phone from Research in Motion.
Twist my arm
In June, Sen. John Kerry and three others on the Senate Committee on Commerce, Science and Transportation asked that the Federal Communications Commission look into mobile handset deals.
---