Update: Apple to fix iPhone SMS exploit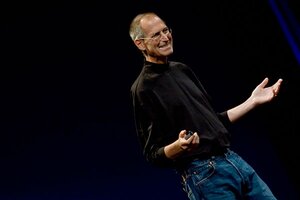 Newscom
That was fast.
Good news for iPhone users worldwide: the BBC is reporting that Apple will release a patch for the much talked- (and worried-) about text message exploit demonstrated at the Black Hat 2009 conference Thursday in Las Vegas. [Editor's note: Apple released the patch Friday afternoon.]
The exploit allowed a hacker to gain control of an iPhone by sending it a series of text messages, leaving the owner with little recourse but to shut off the handset.
The BBC report cited a spokesperson at British wireless provider O2, who reported that a patch would be pushed out to users through Apple's iTunes, the application iPhone owners use to get new data on the device.
"We will be communicating to customers both through the website and proactively," the spokesperson said. "We always recommend our customers update their iPhone with the latest software and this is no different."
Arrington out
---