When will Google Android really rival iPhone?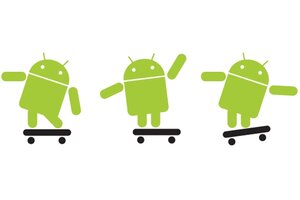 Open Handset Alliance
Rumor has it that Motorola is cooking up two new Android phones for Verizon and T-Mobile. Apparently code-named Sholes and Morrison, the smart phones each boast 5-megapixel cameras, video recording, and GPS navigation in one of the models. If this scuttlebutt is true, that makes two more solid entrants for Google's mobile push.
The Android army seems to grow all the time. Five phones currently come with Google's operating system. At least 18 more will launch by the end of 2009, not including today's gossip items.
This strength-in-numbers approach was supposed to be Android's greatest weapon against BlackBerry and iPhone. Google's fingerprints would not only inspire a slew of impressive smart phones, but also encourage a robust marketplace of compelling, community-developed apps – or so the argument goes.
So, when does that happen? When do Android fans get to enjoy that?
---