Facebook and Nielsen team up to track online ads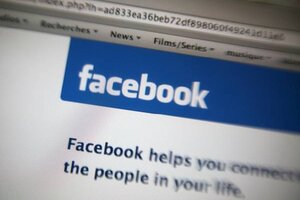 NEWSCOM
In an effort to increase advertising revenue, Facebook has partnered with online measurement company Nielsen to share ad data information.
The social networking site and Nielsen announced their multi-year partnership on Tuesday morning at an advertising conference in New York.
To gather ad data information, Facebook will poll users on the site's advertisements using opt-in-polls, or short surveys, created by Nielsen BrandLift, which will measure the effectiveness of advertising on Facebook, according to a Nielsen press release.
The partnership, says, John Burbank, CEO of Nielsen's online division, will enable Nielsen to "add deep knowledge of this important social network to our unmatched media measurement and consumer insight across all three screens [TVs, PCs, and mobile devices]. Together we will be able to provide the missing elements to clients seeking better understanding of how Web content and online advertising affect consumer behavior."
Yesterday, Facebook's advertising system, Beacon, which tracked friends' online purchases on partner websites such as Overstock.com and Fandango.com, was shut down in response to a class-action lawsuit settlement. The settlement, announced late Friday, ordered Facebook to discontinue the use of the advertising tool because of privacy concerns.
---