Garmin Nüvifone G60's tardiness could spell its doom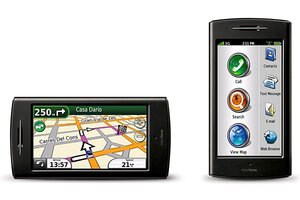 Business Wire
Almost two years after being announced to the world, the phone from the GPS gurus at Garmin is finally coming to the US market (and there's that word again.)
An AT&T press release spilled the beans Tuesday: the nav-centric phone will arrive in AT&T's stores and website October 4.
The price? $299 with a two-year AT&T service agreement, after a $100 mail-in rebate, or $100 more than an iPhone 3GS, and $220 more than a Palm Pre at Wal-Mart(!)
Originally announced in 2008 to compete with iPhone – the original, pre-GPS iPhone – the Nüvifone now enters a smartphone market where nearly all entrants have GPS capabilities either natively or with downloadable apps, like TomTom's for the iPhone. Oh, an app store? It doesn't have one.
---