Disgruntled hacker remotely disables 100 cars
(Read article summary)
Omar Ramos-Lopez, a former employee of a used car dealership in Texas, allegedly powered down 100 cars by hacking into a vehicle-immobilization system.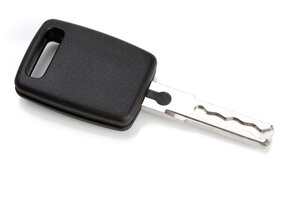 Newscom
And you thought sudden acceleration and faulty brakes were bad.
In the college town of Austin, Texas, a disgruntled hacker apparently managed to override a remote vehicle-immobilization system called Webtech Plus, effectively shutting down dozens of cars and setting off alarms on dozens more. According to Wired News, the alleged hacker is Omar Ramos-Lopez, a 20-year-old Texas resident.
In February, Mr. Ramos-Lopez was laid off from his job at Texas Auto Center, a used car dealership. Within a week, the troubles began.
"We initially dismissed it as mechanical failure," Texas Auto Center manager Martin Garcia told Wired. "We started having a rash of up to a hundred customers at one time complaining. Some customers complained of the horns going off in the middle of the night. The only option they had was to remove the battery."
---