Apple asks Gizmodo to return lost iPhone prototype
(Read article summary)
An Apple attorney has sent a letter to Gizmodo editorial director Brian Lam, demanding the return of a test edition of a new iPhone. Gizmodo says it will give the lost iPhone prototype back to Apple.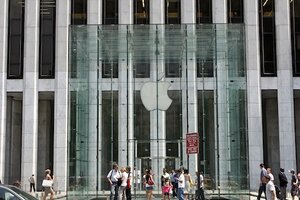 Newscom
It was a rare breach of security for the famously zealous Apple development team: Earlier this month, the folks at the tech blog Gizmodo got their hands on what appears to be a test edition of a brand-new Apple iPhone. On Monday afternoon, Apple decided it wanted its lost iPhone back – and it didn't ask nicely.
"It has come to our attention that Gizmodo is currently in possession of a device that belongs to Apple," Apple attorney Bruce Sewell wrote in a terse email to Gizmodo director Brian Lam. "This letter constitutes a formal request that you return the device to Apple. Please let me know where to pick up the unit."
According to Mr. Lam, Gizmodo will comply with Apple's request. "Happy to have you pick this thing up," Lam wrote to Sewell. "Was burning a hole in our pockets... Now that we definitely know it's not some knockoff, and it really is Apple's, I'm happy to see it returned to its rightful owner."
---