Sony quietly preps PlayStation 3 for 3D games
(Read article summary)
A software update for the Sony PlayStation 3 shows that the 3D revolution will hit the PS3 in full force – and a lot sooner than you might think.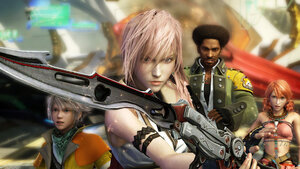 Newscom
On Thursday, Sony released a PlayStation 3 software update, comprised mostly of some new trophy settings on the PlayStation Network. Pretty standard stuff. So standard, in fact, that many PlayStation fans failed to notice that the download is also a big step forward in Sony's plans for total world domination 3D gaming.
"[T]his update preps the PS3 system for some upcoming new features," Sony exec Eric Lempel wrote in a blog post, "including 3D stereoscopic gaming, which is coming soon to PS3, in time for the launch of Sony's 3D Bravia TVs." Sony expects the Bravia line to be available by June of 2010; 3D gaming on the PlayStation 3, apparently, won't be far behind.
---