Google Apps to be a part of every classroom in Oregon
(Read article summary)
Gmail and Google Docs are now available to students, staff, and teachers in every school district in Oregon. Could Google Apps help improve the classroom experience?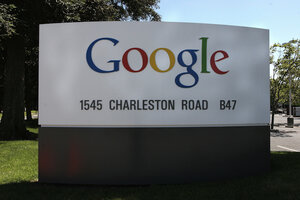 Newscom
Oregon has become the first state in the country to adopt Google Apps for all its school districts – a move that Google said will save Oregon, which is struggling to reconcile budget woes, upward of $1.5 million per year. According to Google education manager Jaime Casap, Google Apps – including Google Docs, Gmail, and Google Groups – will be available to Oregon students and teachers as soon as this week.
If all goes smoothly, Casap wrote on the official Google blog, the Oregon experiment has the power to reshape the classroom experience. Students, for instance, will be able to access a range of documents from home; teachers will be able to provide feedback remotely; projects that once required hours in the library can be organized and executed via the cloud.
---