Steve Jobs dishes on iPhone Flash ban
(Read article summary)
Neither the Apple iPhone nor the Apple iPad include Adobe Flash support. In an open letter published this week, Apple CEO Steve Jobs says the reason is simple: Flash just isn't up to snuff. Ouch.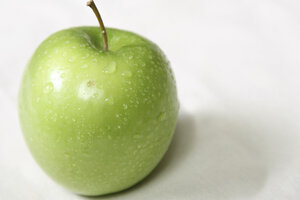 Newscom
It's not trench warfare, but it's not far off. This week Apple CEO Steve Jobs published an open letter on Apple.com, lambasting Adobe Flash, a popular multimedia platform not supported by the Apple iPad and the Apple iPhone. "I wanted to jot down some of our thoughts on Adobe's Flash products so that customers and critics may better understand why we do not allow Flash on iPhones, iPods and iPads," Jobs wrote.
He went on to slam Adobe for a range of maladies, from the battery-draining qualities of Flash to the program's ostensibly poor performance. Apple, Jobs explained, knows "first hand that Flash is the number one reason Macs crash. We have been working with Adobe to fix these problems, but they have persisted for several years now. We don't want to reduce the reliability and security of our iPhones, iPods and iPads by adding Flash."
---