Facebook revenue soared in 2009, sources say
(Read article summary)
Facebook is popular – and increasingly profitable. According to one new report, Facebook made $800 million in 2009 alone.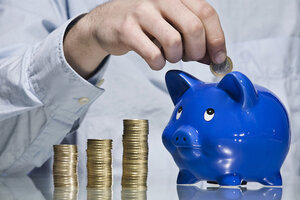 Newscom
It's been a good couple years for Facebook, which has experienced major gains in membership – the site now has more than 400 million members – and in traffic. Many pundits predicted it would take Facebook a bit more time before it really began to cash in on that popularity.
But according to a new report, Facebook raked in $800 million in revenue in 2009, a number that well exceeds previous estimates.
On Friday, The New York Daily News quoted two anonymous sources at Facebook, both of whom said that "explosive" advertising growth had fueled 2009 revenue. The sources also said that Facebook was earning "a solid net profit, in the tens of millions of dollars last year."
If accurate, the figures would bode well for Facebook, which recently expanded its presence across the Web, much to the chagrin of some users.
---