Android has helped smartphone market double, study shows
(Read article summary)
Android is the most popular mobile OS in the country, according to a report released earlier this week. Now, a second study is showing that Android sales have buoyed the smartphone market to its best ever Q2.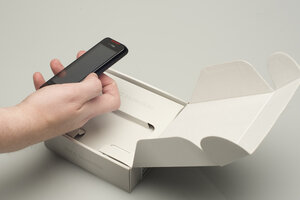 Newscom
Android, the mobile operating system developed by Google, helped drive the global smartphone market to unprecedented heights in Q2 of 2010, according to a new report from tracking firm IDC. In a paper released today, IDC reports that worldwide sales of smartphones grew 50 percent year over year in the second quarter of 2010, and credited much of the growth to the success of the Android platform.
"Emerging smartphone suppliers, such as HTC, that are allied closely with Google, gained share[s] at the expense of the historic top smartphone players last quarter," an IDC rep wrote in a statement accompanying the report. "This is largely a result of greater consumer interest in smartphones generally and Android devices in particular." The top supplier of Android devices last quarter was HTC, the report shows.
The IDC report, of course, is just icing on the cake for Google, which has been inundated with good news about Android phone sales.
---