Facebook phone is in the works?
(Read article summary)
Facebook phone hardware rumored to be built by a third-party manufacturer – but the phone software would be developed in-house.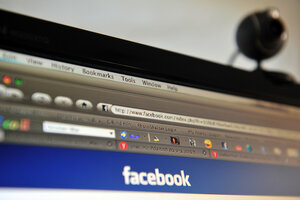 Newscom
Facebook phone gossip flooded the Web this afternoon, hours after the popular blog TechCrunch reported that Facebook was readying its own handset – one that would presumably go head-to-head with the Apple iPhone. According to TechCrunch, the Facebook phone hardware would be built by a third-party developer, but the software would be developed in-house.
"Specifically, Facebook wants to integrate deeply into the contacts list and other core functions of the phone. It can only do that if it controls the operating system," TechCrunch chief Michael Arrington wrote today. Arrington says his source is someone with "knowledge of the project," which is a little vague, but then again, as Arrington points out, TechCrunch has been right about this sort of thing before.
A Facebook phone could be one of the few handsets able to compete with the iPhone. Facebook, after all, has the audience, and it has the popular ballast.
---