Borders Kobo: A Wi-Fi only e-reader, at a bargain-basement price
(Read article summary)
Borders will soon expand its Kobo line to include a Wi-Fi-powered device. But does the Kobo really stand a chance against the Amazon Kindle?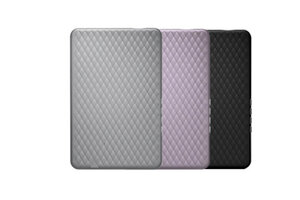 Borders
In July, Amazon released the latest iteration of its popular Kindle e-reader line – a sleek, graphite-colored, Wi-Fi-capable machine priced at $139. The Kindle Wi-Fi was thought to be an exceptionally canny move on Amazon's part. After all, the company was offering a full-featured machine at a price that even non-technophiles would be comfortable with.
"This spells disaster for other e-reader makers, who have either relied on prices or features to hold some kind of edge on the Kindle," one blogger wrote at the time. "With the exception of Barnes & Noble's Nook, which closely matches the Kindle on price and features while luring shoppers in its bricks-and-mortar stores, the competition now needs to make some major adjustments."
---