Are Android apps exposing user information?
(Read article summary)
Android, the mobile operating system developed by Google, is an open-source platform. But some researchers are questioning how safe Android really is.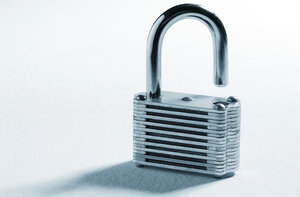 Newscom
Android is open. But is Android safe? Depends on whom you ask. A new paper – presented by a team of researchers at Duke University, Penn State University, and Intel Labs – has found that a goodly portion of Android applications share location and user information with advertisers. The study focused specifically on 30 popular Android apps; of those 30 apps, 15 apparently transmitted user data without first notifying the user.
"Android's coarse grained access control provides insufficient protection against third-party applications seeking to collect sensitive data," the research team noted. In a statement to the BBC, Google said that "Android has taken steps to inform users of this trust relationship and to limit the amount of trust a user must grant to any given application developer."
"We also provide developers with best practices about how to handle user data," Google reps added.
---