Twitter founder: Twitter will hit one billion member mark
(Read article summary)
Twitter is set to attract millions more members in coming months, said Twitter co-founder Evan Williams.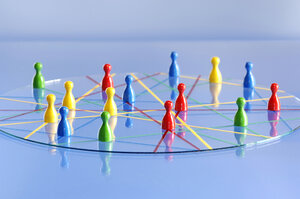 Just over a month ago, Twitter co-founder Evan Williams took to the Twitter blog to tout majors gains in both membership and traffic, both of which Williams chalked up to an improved Twitter mobile platform. According to Williams, the number of mobile Twitter users is up 62 percent since this spring, when the company officially began releasing mobile apps for the iPhone, Android, and iPhone operating systems.
Meanwhile, Williams added, Twitter now had 145 million members worldwide, a fairly staggering number for such a young social media platform. Now, Williams, who recently stepped down as CEO of the site, is saying that Twitter will someday attract upwards of a billion members. Speaking at an event moderated by BusinessWeek, Williams said Twitter would reach that landmark – although Mashable reports that Williams didn't lay out a timeline.
---