Nexus S review roundup
(Read article summary)
Nexus S – the latest Google handset – hits store shelves this week. So how does the Google Nexus S stack up?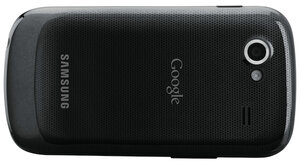 Samsung
Nexus S hit store shelves this week, effectively putting the latest Google phone right in the thick of the holiday buying scrum. As we noted recently, the Samsung-built handset is a full-featured machine, from the 4-inch Super AMOLED display, to the 1GHz Hummingbird processor, and Google's Android 2.3 "Gingerbread" OS. (Click here for a look at some of the pricing plans on the Google Nexus S.) So how does the Nexus S stack up?
Pretty well, it turns out. "It seems like every couple of weeks we're saying something along the lines of 'x is the best Android smartphone on the market right now,'" Joshua Topolsky of Engadget wrote in a glowing review of the Nexus S. "We'd like to tell you differently when it comes to the Nexus S, but the truth is, it really is the best Android device available right now." Topolsky reserved particular praise for the Gingerbread OS, and the top-notch voice service.
"The sound quality on the Nexus S is right up there with some of the best phones we've tested," Topolsky noted. "Speakerphone calls and music came through loud and clear over the external speaker, and we were downright wowed with how loud and clear the earpiece sounded. Even when we were having a conversation in a crowded room, the Nexus S pumped out audio that was crystalline to our ears."
---