Android now world's most popular phone OS
(Read article summary)
Google's Android leaves Nokia's Symbian in the dust. Apple still has a long way to go if it wants to beat out the Android Army.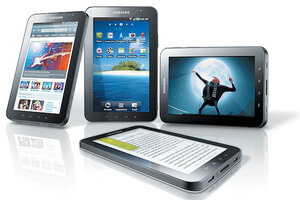 Newscom
Android is now the most popular mobile operating system in the world, surpassing even Nokia's Symbian OS, which had long held the top spot on the smartphone market thanks to a strong presence outside the US. According to the British research firm Canalys, shipments of Android-powered handsets reached 32.9 million in Q4 of 2010, an astonishing achievement for a piece of software released less than three years ago.
By comparison, Canalys says Nokia shipped 31 million Symbian-powered in handsets in the same quarter. Apple's iOS – the operating system that runs on the iPhone – ranked third on the Canalys report, with approximately 16 million units shipped; the RIM BlackBerry operating system placed fourth, with 14.6 million units shipped.
Usual disclaimer: "Shipped" is different from "sold." It's possible that stores are overstocked with unsold Android units. That's unlikely, however. This Android trend has climbed steadily over the years, showing that stores (and therefore shoppers) want more and more of Google's OS.
---