Epsilon security breach exposes thousands of email addresses
(Read article summary)
Epsilon says a recent hack revealed only email addresses and names – not financial information.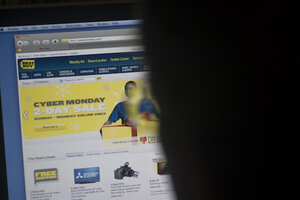 Newscom
Epsilon, a marketing services firm based in Dallas, has warned clients that a massive breach in an email database may have exposed the names and emails of thousands of users. Among the affected clients are Best Buy, Capital One, RitzCarlton Rewards, JPMorgan Chase, Capital One and Citi. Epsilon maintained that no financial information – credit card numbers, for instance – has been revealed.
"A rigorous assessment determined that no other personal identifiable information associated with those names was at risk," reps for Epsilon wrote today. "A full investigation is currently underway." The press release identifies the date of the breach as March 30; the hacker apparently managed to bust through a hole in Epsilon's email system, and siphon out a whole lot of information.
---