BlackBerry Bold 9900 and 9930: Has RIM got its groove back?
(Read article summary)
BlackBerry Bold 9900 and 9930 were unveiled today. But will the 9900 and 9930 be enough to restore RIM's mojo?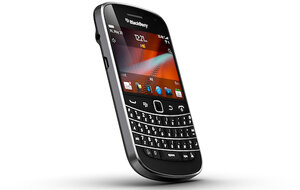 RIM
RIM this week unveiled a pair of new smartphones –– the BlackBerry Bold 9900 and 9930 –– along with a new iteration of the in-house BlackBerry OS. The timing is good: In recent months, RIM has been edged out of the spotlight by next-generation phones such as Androids and the iPhone, and there's nothing like a nice little smartphone unveiling to get the media's attention.
The details are still trickling out, but the the Bold 9900 and 9930 are said to be the thinnest BlackBerry phones yet. RIM is touting the 1.2 GHz processor and "Liquid Graphics" touch screen on both phones, as well as NFC technology, which "will enable many rich and exciting experiences." (Click here for a primer on the NFC stuff.) The 9900 and 9930 should hit this summer; no word yet on price.
RELATED: BlackBerry era coming to a close?
So how do the new RIM phones hold up? Let's go to the experts.
---