iBooks becomes the latest iName lawsuit on Apple's hands
(Read article summary)
Apple iBooks infringes on a decade-old trademark, alleges a New York publisher. Now iBooks joins the list of Apple naming feuds.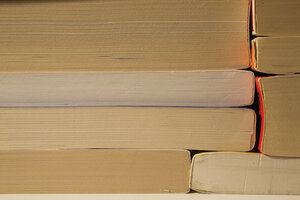 Newscom
Your iBooks? My iBooks. This week a New York publisher filed suit in a Manhattan court, arguing that Apple's iBooks application infringes on a decade-old patent. The background: In 2006 and 2007, the publisher in question, John T. Colby, purchased the works of another publisher, Byron Preiss. As it turns out, Mr. Preiss had been using the word iBook to describe his writings since at least 1999 (before iPod, after iMac). And now John T. Colby wants its dues.
"Apple's use of the mark 'iBooks' to denote the electronic library that can be accessed via its iPad tablet computer and its iPhone is likely to overwhelm the good will of plaintiffs' 'ibooks' and 'ipicturebooks' marks and render them virtually worthless," the lawsuit says, according to Bloomberg. Apple, for its part, is staying mum, but as Chris Foresman at Ars Technica notes, "this could be tricky situation for Apple."
---