Kindle Cloud Reader: Is this the future of online reading?
(Read article summary)
The Kindle Cloud Reader, a free web-based app, was launched by Amazon on Wednesday.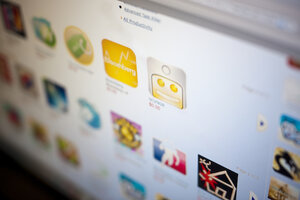 Newscom
On Wednesday, Amazon released a new Web-based app called the Kindle Cloud Reader, which allows users to access their Kindle books and magazines from a range of mobile devices, including desktop computers, BlackBerry handsets and iPhones (take that, Apple!). The only stipulation: Your device has to be running Safari or Chrome. The Kindle Cloud app is available beginning to today.
"We have written the application from the ground up in HTML5, so that customers can also access their content offline directly from their browser," Amazon Kindle director Dorothy Nicholls told the AFP this afternoon. "The flexibility of HTML5 allows us to build one application that automatically adapts to the platform you're using – from Chrome to iOS."
---