With subscribe button, Facebook steals a page from the Twitter playbook
(Read article summary)
Facebook subscribe button adopts Twitter "follower" model.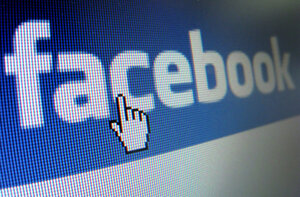 Newscom
Twitter has a "follow" button. And beginning this week, Facebook will get a "subscribe" button – a functionality that allows users to track the profile updates of friends, acquaintances, public figures, and everyone in-between. Writing on the company blog, Facebook's Zach Rait framed the feature, which requires an opt-in authorization, as a way to modulate the constant flood of status updates.
"Until now, it hasn't been easy to choose exactly what you see in your News Feed," Rait wrote on the company blog. "Maybe you don't want to see every time your brother plays a game on Facebook, for example. Or maybe you'd like to see more stories from your best friends, and fewer from your coworkers. You also couldn't hear directly from people you're interested in but don't know personally – like journalists, artists and political figures."
And for a certain subset of Facebook users, the subscription feature will make great sense indeed. A novelist looking to promote her new novel, for instance, could reach a whole new subset of potential fans. Ditto for the hard-stumping but little known would-be senator. As for the rest of us, well, as Meghan Peters points out at Mashable, we could get something out of the subscribe button, too.
---