iPhone rumors rally around October 4 unveiling
(Read article summary)
iPhone rumors solidify into consensus. Here's why October 4 is probably when Apple will introduce its new handset. But remember: These are just iPhone rumors.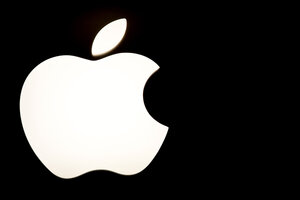 Newscom
Assessing iPhone rumors is a tough game. You ignore the crazy stuff, reflect on the reasonable stories, and watch as some gossip instantly (mysteriously) turns into consensus.
That's what happened Wednesday morning. At 3:10 am, All Things D reported that Apple's next big event will land on October 4. Within a few hours, popular opinion agreed, "yup, the iPhone 5 will arrive that Tuesday!"
Why the sudden unanimity? Well, this particular iPhone rumor has several things going for it.
First, consider the source. All Things D is a branch of The Wall Street Journal. That connection gives the site credibility. The blog traffics in a healthy dose of both officially verified articles and anonymously sourced gossip. But we often forgive All Things D for unnamed attribution. While other websites may use anonymity to hide dubious sources (or, worse, just make things up), WSJ has earned itself some slack. Anonymity is kinda how business works these days, especially in tech reporting – especially when Apple is involved.
---