Google and governments: The delicate relationship
(Read article summary)
A new Google transparency report shows that the US leads the world in government requests for information on citizens' online activity. Google's responses -- and the legislation underlying these requests -- have a huge impact on digital safety and privacy.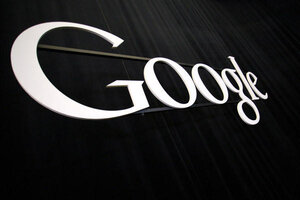 Kimihiro Hoshino/AFP/Newscom
Google released a special transparency report this week, showing that the US government sent the search giant 5,950 requests for data about Google users and services between January 1 and June 30, 2011. That's a 29 percent increase over the previous six months.
The requests, which were made in connection with criminal investigations, covered a total of 11,057 unique accounts. Google says it complied wholly or partially with 93 percent of the requests.
Google is the only company that publicly releases this sort of specific information about its relationship with governments (the report covers other countries as well, not just the US). It's part of the company's strategy to spotlight the issue of government access to citizens' online information. Google is part of the "Due Process Coalition," along with AOL, AT&T, Microsoft, and Facebook. The group pushes for reform to the Electronic Communications Privacy Act, a 1986 law that allows government investigators to review users' online information (including e-mail and other stored data) without a warrant.
The report also catalogues requests for Google to take down certain information. In the US, Google says, it received 92 requests for data removal, covering 757 pieces of content, including YouTube videos and content posted in Google Groups. The company says it complied (at least partially) with 63 percent of these requests, but left information alone in cases where it didn't appear to violate Google's Terms of Service or local laws.
---