Is Apple's Siri anti-abortion?
(Read article summary)
Siri, the voice-activated assistant on the new iPhone 4S, is apparently filtering out certain results, including the location of nearby abortion clinics.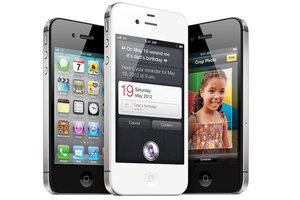 Apple
In October, Apple took the wraps off its latest smartphone, the iPhone 4S. The 4S had plenty of bells and whistles, including an A5 processor, an 8-megapixel camera, and a voice-operated personal assistant app called Siri. Siri is designed to answer people's questions: Where to find the best pizza, the best dish of Pad Thai, the best local roller coaster.
Just don't ask Siri to help you find the nearest abortion clinic. Over at RawStory.com, Megan Carpentier reports that Siri, in many cases, actually seems to be directing users to crisis pregnancy centers. Generally speaking, crisis pregnancy centers, or CPCs, exist to offer women alternatives to abortion. In other words, use Siri to look for an abortion clinic, and you'll end up at a place designed to talk you out of having an abortion.
"It's an experience that's being replicated by women around the country: despite plentiful online information about actual places to get an abortion, Siri doesn't seem to provide it," Carpentier writes this week. "It's a similar experience for women seeking emergency contraception: in New York City, Siri doesn't know what Plan B is and, asked for emergency contraception, offers up a Google results page of definitions."
---