Carrier IQ disputes FBI connection
(Read article summary)
Carrier IQ has issued a long report on its security practices, just as the FBI shoots down a related FOIA request. Will this new defense be enough to help Carrier IQ?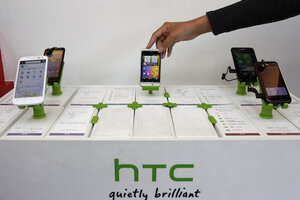 File
It has not been an easy few weeks for Carrier IQ, a California software firm. In late November, Android developer Trevor Eckhart published a video, alleging that Carrier IQ – which services Sprint, RIM, and HTC, among others – was surreptitiously logging the keystrokes of mobile phone users.
Carrier IQ was pelted with complaints and queries, from ordinary users and from US senators.
Apple reps said they would banish Carrier IQ software from its devices completely.
Sprint and AT&T sought to distance themselves from Carrier IQ.
---