Chinese workers earn a shared $8 for every iPad 2 they make: report
(Read article summary)
A new report indicates that workers at Apple suppliers in China are paid much less than their counterparts elsewhere in the world.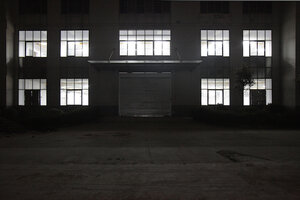 Reuters
Last week, a bunch of protesters stormed the Apple store at Grand Central Station, in midtown Manhattan. They were there to present a pair of petitions collected on SumOfUs and Change.org, both demanding that Apple change the way workers are treated in overseas factories.
It was only the latest attack on Apple for contracting companies with dubious workers' rights records. Apple has been under heavy fire since the publication, earlier this year, of a Times expose on the Apple supply chain.
Today brings another critical report, this one from the Korea Daily. According to the newspaper, the Chinese factory workers that assemble the iPad 2 earn approximately $8, collectively, for every Apple tablet that rolls off the supply line. Eight bucks, as a point of reference, is less than two percent of the price of the cheapest iPad.
It's also far less than the $34 per iPad 2 reportedly paid to factory workers in Korea.
---