Powerhouse Google Nexus 4 set for November launch
(Read article summary)
The Nexus 4, the latest smartphone from Google and LG, will run the Android 4.2 Jelly Bean operating system.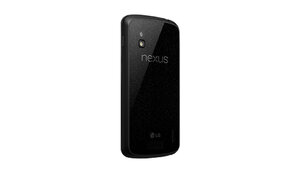 Google
Google yesterday unveiled three new products: the Android 4.2 Jelly Bean operating system, a ten-inch tablet called the Nexus 10, and a new smartphone called the Nexus 4.
We'll circle back to the Nexus 10 in a separate post. For now, let's concentrate on the Nexus 4, a handset with the firepower and looks to challenge both the iPhone 5 and the extremely-popular, Android-powered Samsung Galaxy III.
Mountain View is billing the Nexus 4, which is built by LG, as the "best of Google" – a phone packed tight with Google products, from full Gmail integration to the Chrome browser to Google Maps. For some folks, of course, that's going to be a little too much Google, but for anyone who spent long hours trying to suss out the intricacies of the Apple Maps app on the iPhone 5, it might come as welcome news indeed.
The specs on the Nexus 4 are pretty impressive: A 4.7-inch display – compared to four inches on the iPhone 5 – an 8-megapixel camera out back and a 1.3-megapixel camera out front, 2GB of RAM, and a jumbo Qualcomm Snapdragon S4 Pro processor. The phone will be sold without a two-year contract through the Google Play store – $299 will get you an 8GB model and $349 will get you the 16GB model. Release date is Nov. 13.
---