Reddit slammed by massive online attack
(Read article summary)
Reddit, the 'front page of the Internet,' is under a heavy distributed denial-of-service attack today.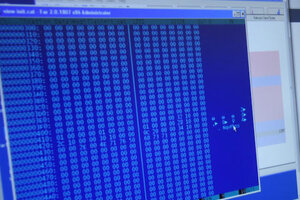 Reuters
Reddit suffered a massive distributed denial-of-service (DDoS) attack Friday that stretched into the afternoon.
At 6:02 a.m., the Reddit status Twitter account tweeted that the website was working to recover from what appeared to be a DDoS. A DDoS is when a botnet is sent out to cripple a server or to steal information from it. The source of the attack has not yet been announced.
A Reddit admin that goes by the username Alienth stated on an AskReddit thread that the person or people attacking the site have "a lot of time and bandwidth on their hands." Alienth posted a graph of Reddit's server load, claiming that none of the admins had ever seen an attack at this scale.
"All we know is it is blatantly malicious," says a Reddit representative, according to The Huffington Post.
---