LinkedIn files for IPO: What you need to know
LinkedIn is ready for its IPO. Here are the questions people are asking and how LinkedIn answers them.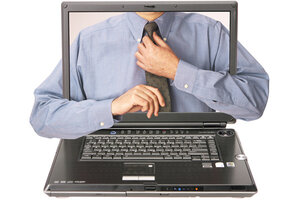 Photo illustration by Tony Cenicola/The New York Times
You've probably seen that professional networking site LinkedIn filed for its initial public offering today. Now that the first wave of excitement has died down, let's take a look at the most relevant facts about the company and its IPO plans, drawn primarily from the filing:
How much does LinkedIn want to raise through the IPO? Up to $175 million.
How does LinkedIn describe itself? "We are the world's largest professional network on the Internet with more than 90 million members in over 200 countries and territories. Through our proprietary platform, members are able to create, manage and share their professional identity online, build and engage with their professional network, access shared knowledge and insights, and find business opportunities, enabling them to be more productive and successful."
ALSO SEE: MySpace lays off 500 employees. Is the race against Facebook lost forever?
What does LinkedIn want to do with the money? "We intend to use the net proceeds from this offering for working capital and general corporate purposes, including further expansion of our product development and field sales organizations, and for capital expenditures. In addition, we may use a portion of the proceeds from this offering for acquisitions of complementary businesses, technologies or other assets."
How big is the workforce? The company says it had 990 employees at the end of 2010.
---