Google cuts 1,200 more jobs at Motorola
Google is cutting 1,200 jobs in its Motorola division just months after cutting 4,000 Motorola jobs.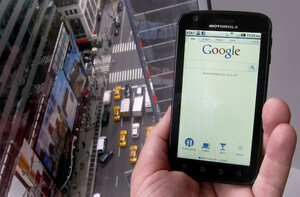 Reuters
Google is cutting an additional 1,200 jobs in its Motorola division as the unprofitable cellphone maker struggles to compete.
This comes months after Google announced 4,000 job cuts to the division. The latest reductions are in addition to those and will take place in countries such as the United States, China, and India.
"These cuts are a continuation of the reductions we announced last summer," Google spokeswoman Niki Fenwick said in an email.
U.S.-based Google bought Motorola last year for $12.4 billion. At the time, Motorola had about 20,000 employees.
The online search leader also expects to pare jobs at the division with a planned $2.35 billion sale of the Motorola set-top business, which has about 7,000 employees. Google had about 53,000 employees as of late September.
Google bought Motorola primarily for its 17,000 patents, bolstering the company in the mobile device arms race with other technology companies. The cellphone business has lost market share to Apple and Samsung, however, and posted operating losses of $1.1 billion since Google completed the Motorola deal in May.
---