What Facebook Home means for Google
There are a number of pros and cons for Android devices allowing Facebook Home, but what does it mean for Google?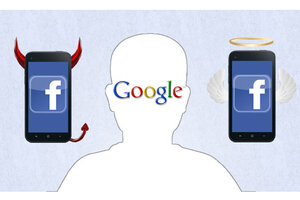 Laptop magazine
Facebook CEO Mark Zuckerberg was very careful during his unveiling of Facebook Home to say that his company is not "forking" Android. Those who something from Amazon's Kindle Fire line will recall that the company added its own interface and forced buyers to use its own app store.
Facebook Home is an app that replaces the standard lock screen, home screen, and app launcher on Android phones, but it has a lighter touch. While this is better for users because they have the option of uninstalling Facebook Home, it acts as a double-edged sword for Google. Here's why.
Why Facebook Home Is Good for Google
Facebook reminded the world just how closed iOS is. Apple's tight control over its hardware and software ecosystem has some benefits when it comes to stability and performance, but the mere existence of Facebook Home reinforces that iOS is not customizable enough. Sure, you can move icons around and create folders, but that's about it. In fact, the Google Play store has dozens of launchers and widgets that let you do more with your phone.
During Facebook's press event, Mr. Zuckerberg said he wants to get Facebook Home software on every device, reminding reporters that the company has "a great relationship with Apple." Right now though that just sounds like lip service, especially since the CEO said a few moments earlier that Android's openness made Facebook Home possible.
---