Pinterest: An image-sharing Internet sensation
Review: Pinterest, reportedly the fastest-growing website ever, combines the best parts of several social networks.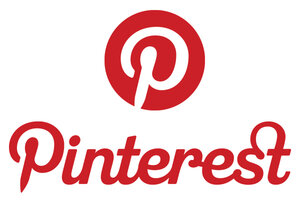 Pinterest
The Manila folder filled with catalog clippings, the shoebox stuffed with snippets of a dream wedding, the online bookmark linking to beautiful inspiration – all three stand poised to be upstaged by a virtual image pinboard with a social network to boot.
Pinterest.com is a website that allows users to "pin" interesting images onto "boards" they have titled themselves, such as "recipes to try," "wedding ideas," "nature photography," "interesting books," "cute short-legged corgis," and "science is awesome."
Although the tools – boards and pins – conjure visions of cluttered bulletin boards, Pinterest more closely resembles a collection of magazines tailored by the tastes, styles, and aspirations of its users.
While social networks seem a dime a dozen right now, Pinterest's blend of beautiful images and an encouraging community has turned it into the fastest growing website of all time, reports Business Insider. In January, Pinterest hit 11.7 million unique users, a 40 percent jump in just a month.
These online pinboards aren't private. Anyone can browse your collection, and you can snoop through the boards of total strangers to get new ideas. If you see something appealing, you can "like" it, comment on the pins of others, and save the image by re-pinning it to your own pinboards.
Beyond idle voyeurism, Pinterest appeals to designers who collect visual ideas, artists who want to showcase their work, bloggers who want to increase traffic to their sites, crafters selling their wares, and brides-to-be searching for that perfect dress.
In other words, it's an online-shopping, scrapbookmaking, catalog-saving, Manila-folder-stuffing hoarder's dream come true.
---