In Florida, one sugar town's bittersweet change
Clewiston is losing its sugar plant – and wondering what comes next.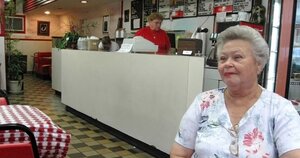 Jacqui Goddard
For nearly eight decades in this town on the banks of Florida's Lake Okeechobee, sugar has reigned. The main street here is Sugarland Highway; the real estate agency is Sugar Realty – located in a building called Sugar Suites; the football team plays at Cane Field Stadium; children play at Candy Cane Park; and at the Sugar Festival every spring, there's an old-fashioned cane grinding, a Miss Sugar pageant, and, of course, a dessert contest. Welcome to America's Sweetest Town, home of the US Sugar Corp., a place where cane fields line the highway – and where, suddenly, a lot of people are feeling sour.
Clewiston's US Sugar Corp. is dissolving – sold to the state in a $1.75 billion land deal that will see the bulk of its 187,000 acres go to the Everglades Restoration Project. Florida Gov. Charlie Crist's announcement last month came as a bolt from the blue for US Sugar's 1,700 workers and a community that has long depended on the company's presence.
For most of the 6,500 or so residents here, there is little to feel positive about. At the First Baptist Church of Clewiston, a sign appeared soon after the announcement, advertising the theme of Sunday's sermon: "A word for the anxious, angry and fearful."
---
Follow Stories Like This
Get the Monitor stories you care about delivered to your inbox.