Monitor Picks
Five things we think you'll like this week, including Julie Andrews's self-guided tour of 'Home,' autobiography, travel host Michael Palin's new adventures with vampires, and justified hulu.com hoopla.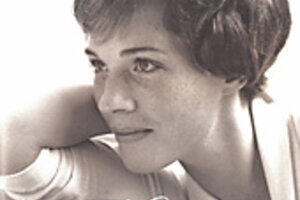 Amazing Amazon
Jean-Michel Cousteau (son of Jacques) retraces a trip he took with his father 25 years ago in PBS's two-part Return to the Amazon (April 2 and 9). With gorgeous photography and scientific precision, Cousteau sounds the alarm about the destruction of the planet's most important forest.
The full ex-Monty
Michael Palin is England's answer to Rick Steves. Except that the Monty Python comedian is more interested in cultural insights than seeing the sights – though the scenery is unfailingly gorgeous – as he explores former Soviet satellite countries in the New Europe. On the DVD, Palin chats with land-mine excavators in Bosnia, survives vampiric tourist traps in Transylvania, and drives a tank in the former East Germany.
Hulu hoopla
---