Six picks: Recommendations from the Monitor staff
A testosterone-filled 'actuality' series, a new soulful CD, a website for the font-struck, and more.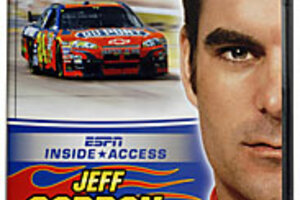 Mark Thomson
Soul revival
The natural successor to Amy Winehouse may just be ... a man. British singer and guitarist James Hunter has been championing old-school R&B much longer than the young chanteuse, paying his dues as a member of Van Morrison's band. Now, with a voice steeped in Sam Cooke and Jackie Wilson, and guitar licks that swing as much as they sting, Hunter is poised for a breakthrough as his new album, The Hard Way, is released through Starbucks stores.
Picking favorites
Spearheaded by singer Peter Gabriel, TheFilter.com creates personalized recommendations for you in music, movies, and online videos. To get started, sign up and use its search engine of millions of songs and then, if you like, download a Filter widget that tracks what you listen to and watch on your computer. The more information you feed the site, the more refined its feedback.
Racer's edge

---