Six picks: Recommendations from the Monitor staff
A peek into cutting-edge science, some songs for a long hot summer, a choice of chairs for sitting stylishly, and more.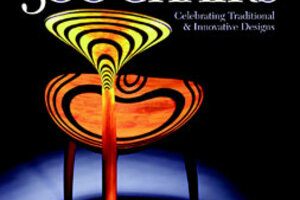 Lark Books
NOVA scienceNOW
Summer is a perfect time to catch up on your ... science, right? PBS thinks so and is giving NOVA scienceNOW a chance to shine in its very own time slot, Wednesdays at 9 p.m. ET/PT. The show has been a surprise hit in its occasional appearances on the mother show, NOVA. Tune in to keep up with such cutting-edge science as dark matter, personal DNA testing, and the memories of mice.
Beached Boy
For years, Dennis Wilson's Pacific Ocean Blue – the first solo record by a Beach Boy – was only available for prices that would make your credit card shudder. The 1977 album has finally been lavishly reissued with curator-like sleeve notes, photos, and a second disc of Wilson's unreleased follow-up, "Bambu." Though "What's Wrong" sounds like a great lost Beach Boys track, this lyrically introspective album is a musical departure for Wilson. On "River Blue" the harmonies belong to a gospel choir.
Border cry
In Under the Same Moon (La Misma Luna), now on DVD, a 9-year-old Mexican boy undertakes a risky pilgrimage across the US border. His goal: to reunite with his mother who is an illegal itinerant worker. Whole packages of Kleenex will be depleted by the end credits.
---