Six Picks: Recommendations from the Monitor staff
A new CD of foot-stomping gospel, a DVD of classic fairy tales with an irreverent twist, a Spanish author's latest love story, and more.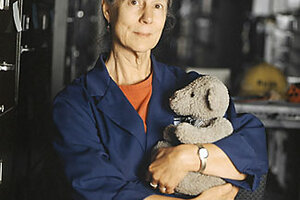 Courtesy of The Objects and Memory Project
An early work by a master
A tragic love story set during the Spanish Civil War forms the backdrop of this metafictional mystery by award-winning writer Antonio Muñoz Molina. In the waning days of Franco's dictatorship, a college student heads to his uncle's country house to avoid police attention. Once there, Minaya finds himself intrigued by stories of his uncle's best friend, the slain poet Jacinto Solana, and begins searching for his missing manuscript. But the search turns up evidence of a long-hidden murder. A Manuscript of Ashes, available for the first time in English, requires patience from readers used to page turners, but its enigmatic melancholy offers rewards.
A half century of hallelujahs
The foot-stomping, hand-clapping, closely harmonized gospel music of African-American churches has contributed mightily to the development of popular blues, rock, and jazz. To honor this heritage, musicologist Kip Lornell has mined the archives of the Smithsonian Institution's Folkways record collection and created this scintillating overview in Classic African American Gospel. Lornell includes braying trombones choirs, preaching propelled by New Orleans jazz, and gospel tunes later covered by the Grateful Dead and The Rolling Stones.
---