Six Picks: Recommendations from the Monitor staff
A book of canine comfort, free tickets to 900 museums, a dark documentary on torture, and more.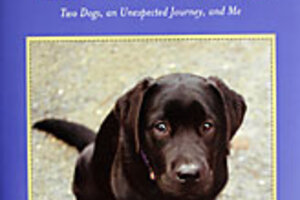 daryl, can we come and play?
Between touring and recording, Hall & Oates soul man Daryl Hall invites friends to his homes in upstate New York and London. Not just anyone, but musicians like KT Tunstall, country crooner Monte Montgomery, and funk duo Chromeo, among others. LivefromDarylsHouse.com is short on talk and long on superbly played and recorded music, all captured on video. Most of the performed songs are available on iTunes for 99 cents a pop.
Comedy to Rock your World
"30 Rock" won the 2008 Emmy for Outstanding Comedy Series; if you don't know why, you're in luck. 30 Rock: Season 2 comes out on DVD Oct. 7. You can still get to know – and love – Liz Lemon, Jack Donaghy, Kenneth the Page, and the rest of the wacky group before Season 3 premières on Oct. 30.
POLISH FLOYD
Stratocaster meets orchestra on David Gilmour's Live in Gdansk, a 2006 show recorded in the shipyard where Lech Walesa launched his Solidarity movement. Fittingly, Gilmour dusts off Pink Floyd's "Great Day for Freedom" for the occasion. But it's the Baltic Philharmonic Symphony-assisted version of "Comfortably Numb" that helps make the two-disc set a must for Floyd fans.
900 museums in a day
---